"This year is it!" That's what someone recently told me about having to make several key decisions. Things were coming to a head in their life. Things were coming to a head with their career. And now things were also coming to a head with their relationship. Now what? "Now meditation," was my response. Meditation can make all the difference in what kind of head life-altering situations come to, how well you handle them,  and how they play out from there. So I'm teaching how to Transform Your Life, Leadership & Relationships Through Meditation at the City College of New York  Thursday, May 17 – July 19. [Read more]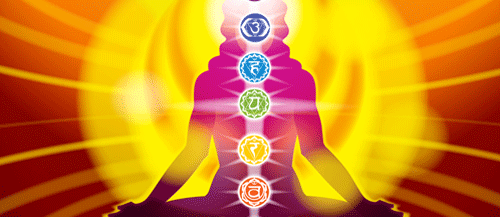 The Meditation Program @ City College
Classes Start Thursday, May 17, 2012
Meditation is more than visualization, postures or sitting in a room with your eyes closed.  Learn the "active ingredients" that make meditation an invaluable tool for health, wellness, personal growth and life balance. The Meditation Program at City College provides grounded, practical training and "higher learning" in the meditation arts and sciences. The program consists of four (4) core courses/semesters of progressive meditation studies and practice.
Level 1 – Introduction to the Organic Meditation Process
10 Thursdays, May 17 – July 19, 2012
6:30pm – 8:30pm
$150
REGISTER NOW!
Call (212) 650 – 7312
www.cps.ccny.edu
I'm always asked, especially in interviews if I can share a meditation technique that people can do in 5 minutes. But meditation is not about technique. Meditation is a process. And there is a natural and organic progression in that process that makes meditation meditation. [Read more]
The term "meditation" is used very loosely and often incorrectly by the mainstream. So frequently you may find people using techniques or practices that they mislabel as meditation. The most common are visualization and guided imagery. [Read more]

The Meditation Program @ City College
Classes Start Thursday, March 15, 2012
More professionals are becoming aware of the benefits  of meditation, such as relaxation, stress  management, and mindfulness to a certain extent, but that's just the tip of the iceberg. There is so much more to meditation than that. The organic process of meditation can have a measurable and lasting effect on physiology, the brain, personal attitudes and psychology, aspects of one's identity and well-being, the ability to grow beyond  personal pain and limitations, and the way one responds to and processes life events.  Meditation is an invaluable tool for addressing those issues in a holistic way in both the personal and professional areas of one's life.