The ancient practice of storytelling to teach lessons is so powerful. In this video, Puma–an apprentice of the Peruvian shaman I work with (and a shaman in his own right) told an amazing fable when we were in Peru last year. It was so powerful it made me cry. The story illustrates an important spiritual principle that our teacher, shaman Don Victor Estrada trains us in during all of our spiritual journeys and healing retreats.
Watch this powerful video and share this beautiful story with your friends…and especially your children!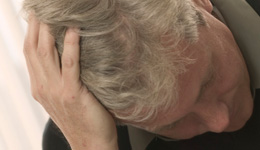 "I have a really hectic schedule today." The phrase rolls off the lips of many a professional, entrepreneur or even a busy stay-at-home mom or dad. If you find yourself saying that on a regular basis, I have some important wisdom for you. Stop condemning your days to being hectic. Your day is simply your day. Some days may have you doing more tasks than others. But don't label that a bad thing; it just is. The moment you approach your day with the mindset of "hectivity" you have scarred it, diminished its energetic potential, and to a certain extent lost control of it. While people have gotten into the habit or using the word 'hectic' to convey a very busy day, the energy behind that word means a lot more. Chaotic, disordered, restless and (my favorite) 'hell broke loose' are other meanings for the word.  That's not what you're claiming for yourself is it?  My suggestion is that from now on, start using something positive and centered. "I have a really active day today, " is one example. Try it out for a week or two. Watch what happens and share your experience.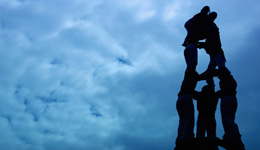 A colleague told me he felt bad for me that I would be spending the holiday with my family.  I felt bad for him that he felt that way.  I love spending time with my family; we have a great time together. This apparently was not the case for him. Unfortunately, there are many people who find family time a chore, a pain, a burden or a disaster waiting to happen. I've been working on several projects lately to educate families and couples on how to break down their walls, open up new doors, and create a new dynamic that brings them closer.  Getting to know each other–I mean really know each other– is an important step in that process. How well do you really know the people closest to you? How well have you let them get to know you? And if you've gone for years without ever really talking or connecting with your family the way you want to, how do you begin to change that now?  With the right tools and techniques, it's easier and less daunting than you might think. I have a few of these to share with you both online and in person: [Read more]
Monkey see, monkey do. That's not quite accurate. Monkeys don't just copy what they see. But humans do. Emulation is the primary way that humans learn–and they often do it quite indiscriminately.  And no, it's not because people are just stupid. It's part of the human design. We learn by watching. With that said, I hope to underscore the social significance of the documentary that I'm about to recommend that you see. [Read more]
An expert in Life Transformation, Personal Alchemy, and the Metaphysics of Mind/Body/Spirit, Antonia Martinez, PhD (a.k.a. Dr. M) discusses the importance that ENERGY plays in our day to day lives, relationships, family patterns, and destiny on the Drive Time Live!Radio Show with Lady K. Listen and learn keys to enrich your life and develop happier & healthier relationships.
Dr. M – "The Inner Power Doctor" is Spiritual Director of the Inner Life Society, and creator of the Healing Man Healing Woman card game. Learn more or register for upcoming events at http://www.InnerPowerDoctor.com
DRIVETIME LIVE! with Lady K is a program focused on Spirituality and Relationship topics. DTL broadcasts live every other Wednesday from 3:30-4 pm ET on WHCR-90.3 FM in New York City. Listen in live at http://www.whcr.org. Join the discussion at 212.491.4685 or http://twitter.com/DriveTimeLive.
I wanted to improve  my conscious and lucid dreaming skills and came across this book. The first night that I received it, I put it under my pillow without having read one word. That night, I had a lucid dream. Powerful! Conscious Dreaming by Robert Moss is one of the best dreaming books I've come across. The techniques are highly effective for working successfully with your dream material and your dream awareness. And I've read things in his book that I've not come across elsewhere (I love when that happens!). I recommended this book to the participants in the Transformation, Meditation & Dreaming Workshop I run for the Inner LIfe Society. If you're interested in consciously integrating your dreaming experience into your spiritual practice, get this book!  One of the techniques I used from the book (with a slight modification) produced an incredible catharis and healing of a deep, long-standing issue. I'll share it at our an upcoming workshop.

Look what the cat dragged out of our collective consciousness at the Healing Man Healing Woman launch party! You might be surprised to learn that the people in this video don't know each other when you hear what they have say, but after an incredibly empowering and transformational night of interactive self-discovery, the fun didn't stop there. We experienced the most amazing synchronicity afterward, and continued our transformation both online (in our Facebook group) and offline. Take a look at how our transformational game night went while playing the Healing Man Healing Woman card game.
Join us at the next event Tueday, May 31 in NYC. Or host an event for your organization.