"This year is it!" That's what someone recently told me about having to make several key decisions. Things were coming to a head in their life. Things were coming to a head with their career. And now things were also coming to a head with their relationship. Now what? "Now meditation," was my response. Meditation can make all the difference in what kind of head life-altering situations come to, how well you handle them,  and how they play out from there. So I'm teaching how to Transform Your Life, Leadership & Relationships Through Meditation at the City College of New York  Thursday, May 17 – July 19. [Read more]
Is it March already?  I hope the year is going well and brings you amazing adventures and new experiences. I've been having and amazing adventure working with my dream messages and developing my dreaming consciousness in the Inner Life Society's Dreamwork Circle. We just met last weekend (Join us for next month's circle, March 25) or post a dream online). One quick  dreamwork tip that has helped unlocked my dreams' deeper meanings was symbol association — kind of like word association, but using my dream symbols as the starting point.  Speaking of unlocking deeper meaning… [Read more]

The Meditation Program @ City College
Classes Start Thursday, March 15, 2012
More professionals are becoming aware of the benefits  of meditation, such as relaxation, stress  management, and mindfulness to a certain extent, but that's just the tip of the iceberg. There is so much more to meditation than that. The organic process of meditation can have a measurable and lasting effect on physiology, the brain, personal attitudes and psychology, aspects of one's identity and well-being, the ability to grow beyond  personal pain and limitations, and the way one responds to and processes life events.  Meditation is an invaluable tool for addressing those issues in a holistic way in both the personal and professional areas of one's life.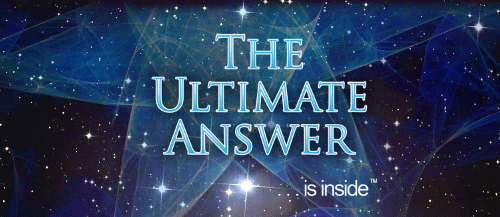 Looking for The Ultimate Answer? Your Search Is Over!
The Ultimate Answer is inside™ is a scientific and spiritual exploration of transformation and personal evolution, presented in a way that's easy to understand, yet goes deeper than any movie of its kind has ever gone before. Experience the most effective tools available to help you live your life more fully and authentically with 16 experts in the field, including Antonia "Dr. M" Martinez, PhD, author of the of the Meditation Studies program at City College (coming in Spring 2012), the Healing Man Healing Woman Game, and the Inner Power Workbook.

Journey through this inspirational and compelling story about a woman named Tua, as we unveil how to Transform and Evolve yourself instantly. As you experience our powerful guides, you will easily relate to your own evolution and self-healing process. Discover Quantum Physics, Energy Medicine and "Quantum" in brand new ways.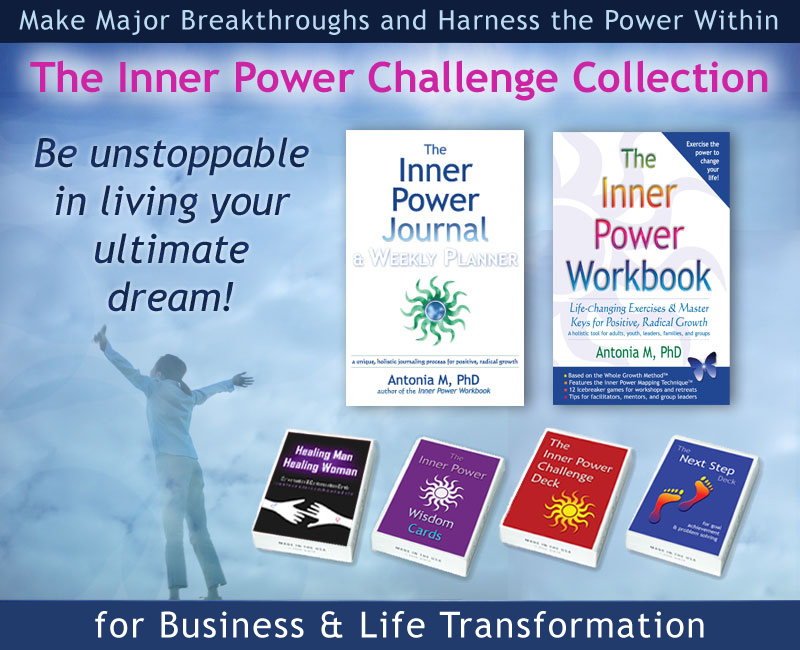 What do you want  to attract, create or master most in your life right now? Is there a project or goal you're having difficulty finishing or getting started? A transformation you're having trouble making? Perhaps you're struggling to build the relationship, prosperity, home, or social life you want. What's standing in the way between where you are and where you want to be? More importantly, what's going to propel you  forward to become unstoppable in living your ultimate dream? The Inner Power Challenge is an invitation to break through your biggest blocks, activate your full potential, and be unstoppable in living your ultimate dream. A powerful program for individuals, couples and groups, the Challenge will guide you step-by-step through an incredible metamorphosis that will bring your dream to life. [Read more]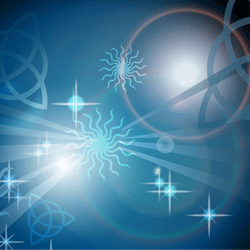 I was uncertain what I was going to include in an edition of my newsletter. I flirted with a few ideas. Maybe I'd include something from my journal. Or perhaps I'd share a dreaming technique that I often use. I just wasn't sure. "Well, what is your intention?" the Voice inside me asked. And then it hit me what I wanted to write.
The Voice's question reminded me of a powerful teaching by Jerhoam, one of my teachers. Intention, he said, was a tool for the unclear mind. A clear mind knows. Sure enough, wasn't that the situation I found myself in with the newsletter–not knowing what direction to move in or what decision to make? The primary purpose of intention is to create clarity in the mind. [Read more]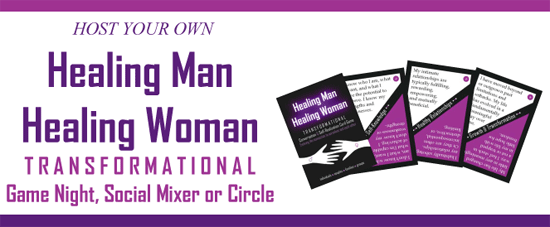 Easily create a fun-filled and unforgettable experience for people just by picking a card. Whether you want to create an informal gathering with friends and family or integrate Healing Man Healing Woman into a program offered by your organization, hosting your own Healing Man Healing Woman event is simple. You can be creative and put your own spin on how the game is played,  or you can invite the game's creator, Dr. Antonia M to facilitate a unique game experience for your group. [Read more]