DeepDating Tip #1: Stop Holding Back
To the degree which you or your partner holds back, your relationship will be unfulfilling. A couple can go on holding back for years before realizing that after all their time together, they still don't know each other, or they haven't tapped into anything new or deeper within their relationship in a long time.  To turn it around, start putting all your cards on the table and stop sitting on your personal x-factor when it comes to your relationship. DeepDating is about transforming your relationship into deep, unbridled adventure. Whether the two of you have  just met or have been married for years, in DeepDating you're always meeting someone new within your partner (and yourself)…and inviting him or her to come out and play. How do you get the REAL you to come out of hiding and out into the open? Entice, develop and nurture that person—one conversation and adventure at a time. If you weren't holding yourself back, what's the next adventure you'd take your relationship on?
---
Get new DeepDating and relationship tips from Dr. M every Monday at www.DeepDating.com. Or subscribe to her newsletter for even more great tips. Dr. M is the creator of the NYC DeepDating event series for couples and the Healing Man Healing Woman conversation card game. She is also the author of the DeepDating Guide for Couples.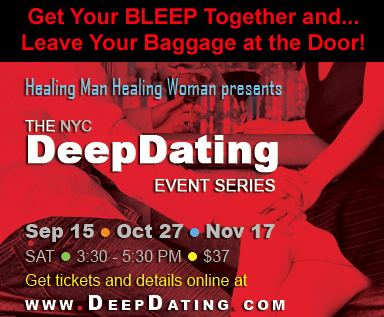 The following two tabs change content below.
Latest posts by Dr. Antonia M (see all)