What would you do with LESS STRESS and MORE POWER?
Are you …
stressed out, freaked out, burned out or under too much pressure?
feeling disconnected, overwhelmed, scattered or powerless?
struggling to get clear and stay focused on your goals…and to stop sabotaging your progress?
having a hard time managing your life, mind and emotions?
trying to harness the power of meditation, but can't make it work fully in your everyday life?
Learn to unleash the power of meditation!
In this six week course, you won't just learn how to meditate. You'll learn to embody and unleash the power of meditation to evolve in every way—from how you lead to how you live to how you love.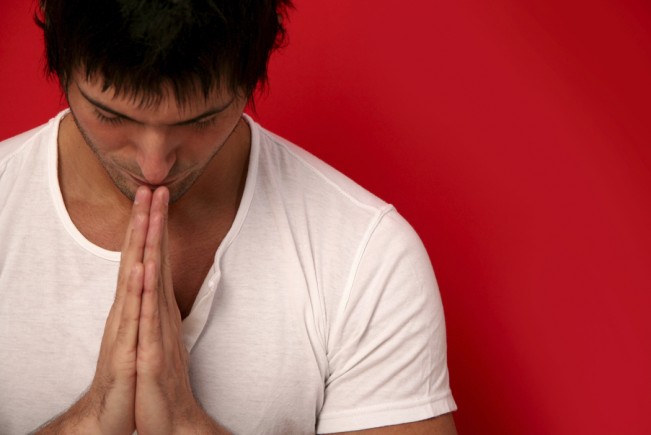 Learn more in 6 weeks than what other take years to discover.
Every business has its challenges. Mindfulness presents a way to address those challenges holistically. It is especially effective when you, your leadership, or your team dynamics are the biggest obstacles standing in the way of your business growth and success. Sometimes you know you're in the way. That's a good start, even if you don't know how to get out of your own way. The real danger to your business is when you're not aware of the obstacle you present you or that your company dynamics create. That's where mindfulness does some of its best work.
Join a group of like-minded leaders, entrepreneurs and CEOs who want to build each other up and move each other forward.
Mindful Leader & Entrepreneurship Mastermind
Tuesday, December 3 – February 18, 2013
Mastermind meets online
Last week I said I'd have more great things to share and that I'd also talk about the spiritual catalyst behind what's been happening…and how you too can use it to launch a new spiritual adventure in your personal or professional life. Adding to the things I mentioned in my last post, including my Meditation and Mindful Living Program returning to the City College of New York next year, here's what else I've been up to…and my quick tip on igniting something new and amazing for yourself:
What a week! So many great things are happening and I'm so excited! I hardly know where to begin. But let me say that having laughter, fun and excitement in your life is important. They generate incredible power…I mean real, raw chi that you can utilize in your life, your body, your mind and your spirit. They also stimulate the movement of energy within others. And they are an amazing magnet for manifestation as well as tools for healing. To whatever degree possible–in both your personal and professional life– follow the fun. And if you're not having enough fun, go out and create some!  Seriously.
Ah, but there's More Great News! See What Else I'm Up to…
[Read more]
A dynamic online workshop and 6-week group coaching program that will take you step-by-step into the very heart of your mission!
Learn More and Watch the Video.
Program Starts Tuesday, October 29, 2013.

Your mission is not just some spiritual task you are "supposed"  to do. It is the spiritual adventure of a lifetime. If you're  not living up to your potential, then your life, your relationships, your career, nothing you do will live up to its potential either. Whatever you thought or hoped you might have grown into, this program is a chance to go far beyond that. You will learn to plug into your purpose and into the power necessary to fulfill it.  For couples and families taking this program together, you'll also learn how to be better together as well as individually.
In the process of developing your mission statement and spiritual growth plan, you'll automatically address the top issues that keep you from knowing, trusting or following your path, such as  fear, doubt, insecurities, lack of clarity, and procrastination, just to name a few.  Couples and families will automatically address the top issues that damage and tear  relationships apart, including communication and trust issues and feeling constrained or unsupported.
Take a Spiritual Leap with Dr. Antonia M, PhD into a New Dimension in Your Life and Relationships! Developing Your Mission Statement & Spiritual Growth Plan won't just change your life. It could change the world! Learn more and watch the video.
I was invited to do an active meditation for peace tonight at Universal Peace Day. Starting at 7pm ET, we'll focus on consciously embodying the energy and awareness of "Ahimsa" in mind, body and spirit and then putting that energy into action in our everyday lives. Ahimsa is a Sanskrit word that refers to the absence of violence from mind, body and spirit. No harm to others, no harm to oneself neither in word, thought, nor deed. People will be standing up for peace all over the world tonight, but if you're in NYC, come out and join like minds in Union Square Park at the Gandhi statue. If you can't make it, then join us in chanting Ahimsa and/or tweeting (#bells4peace) your vision of peace between 7pm and 7:05. Most importantly, I'd love for you to share what you're doing to bring greater peace to your inner and outer world each day! Share with me on Facebook or Twitter (@DrAntoniaM).
Universal Peace Day is a program of the NYC Peace Museum (of which I am a proud committee member). Visit the Universal Peace Day web site  to find out what else you can do to celebrate the day and support the cause.