In my last message, I ever-so-gently suggested that you be about the business of doing your "great work"–that thing you came into this existence to do. And I said I'd help you do it. I talked about building a rocket to break free from the orbit of your "norms" and the limitations that keep you living and manifesting at only a fraction of your capacity. I hinted at something that I've been putting together to help you build yourself up and move yourself forward — that's part of my great work.  And I said I'd unveil it shortly.  It will be here soon but I'm ready to give you a sneak peek right now. I would like to take this time to remind you that you are a powerful, magical being…and my sincere desire is that you–all of us–live this truth fully in your everyday experiences and relationships. I hope the NOW that your power and magic have created is or is in the active process of becoming not only what you want but, better than anything you could have imagined. But if your NOW doesn't look or feel anything like you thought it would, Watch This Video for a sneak peek at what I have in store.
Are you living and manifesting at a fraction of your capacity? You don't have to stay stuck in that space. You can break orbit! That's what I did. [Read more]
I have often wondered about the different images I seem to have in the mirror, a photo, and on video. It actually made me wonder whether or not you ever really see the "real you" physically speaking. To what degree is my reflection the accurate representation of myself? I put this question up there with other age-old questions.  But take a look at this funny and interesting Gizmodo article I stumbled across the explains why the image that gets reflected back to us can sometimes look so distorted:
Giz Explains: Why You Look Different in Photos Than You Do in the Mirror
Yesterday morning, you looked good. Yesterday evening, before you went out, you're pretty sure you looked real good. So who the hell is this schlub in the Facebook album from last night, tagged with your name… Read the full article on Gizmodo.
Also take a look at this article: Mirror, Mirror in Feng Shui: Simple Feng Shui Principles for the Use of Mirrors
Twice in the past month this issue has come up. First with a friend of mine,  and then (for the umpteenth time) with Jennifer Aniston (poor thing…it's nearly a decade later and you know the media will still be poking her in the ribs with a stick over Brad  and Angelina; she must be so sick of it). But no matter who you are or who long ago your relationship was,  it can still sting when the Ex hammers that final nail in the coffin by marrying and starting a family with someone else (even worse if that someone else used to be the  someone on the side).

Even if you no longer have romantic feelings for your  former spouse,  their remarrying can kick up the tons of dust that may have been covering unresolved feelings, issues, and insecurities about yourself–not only in connection with the relationship, but also those that you struggled with long before your relationship with your Ex even began. ESPECIALLY if they were issues that your relationship temporarily covered up. [Read more]
Participants submitted questions for Dr. M to answer during one of her DeepDating & Relationship events. In this video, she answers a question about how to stop pushing partners away.

To parents, how and when the communication and connection broke down with their teens or young adult children is often a mystery. I was asked to speak about this with a group of parents.  Many of the parents were at a loss to understand how the divide between them and their children had gotten so big. Some said they used to be able to talk to their kids. In fact, some of them even characterized their past relationship as being close…until the last few years. Why was it so distant and difficult now? The breakdown in communication and the emotional distance between parents and their children is usually progressive, even though there may have been a specific event that finally broke the camel's back. While there are many factors that can contribute to these problems, during this parents panel, we focused on some of the blind spots that ruin communication and the connection between parents and their children. Here are three that parents found most surprising and eye-opening: [Read more]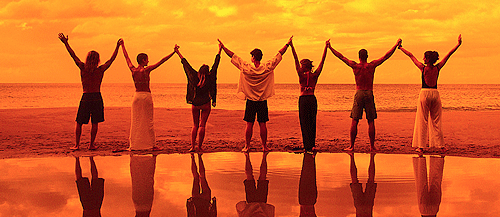 Years ago, after I first started inquiring about my family tree,  I had a very intriguing visitation from an Ancestor — a plump old woman with long gray hair. She gave me a thought-provoking teaching about family that continues to inspire me both personally and professionally. She explained that while we tend to think of ourselves as individual members of a family, each having our own individual destinies and evolutionary paths, the energy that manifests as a family unit has an evolutionary path as well, different aspects of which unfold through the members of the family–if we let it.
[Read more]