Newsletter: 3 Tools to Transform How You Live, Love, Lead, and Relate
There are innumerable tools and techniques to help you to transform. I was quoted in a New York Times article this past Sunday about the growing popularity one of them….meditation. Meditation, dreams and tarot are among my favorite transformational tools. I have a few insights to share about using them successfully to transform how you live, love, lead, and relate.
PS: For those of you who go "way back" with me, I have good news.  I'm offering transformational tarot readings again. Speaking of tarot, I made a hand-drawn tarot deck of my own many years ago, which I considered publishing. I think I'll put that project back on my list of things to do.
 Inside this Issue:

Transforming Life, Leadership & Relationships Through Meditation Course
(May 17 – July 19)
A practical meditation course at The City College of New York
Registration Deadline: May 10
To register: Call (212) 650 – 7312
Watch the Video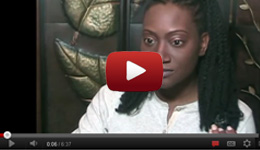 "This year is it!" That's what someone recently told me about having to make several key decisions. Things were coming to a head in their life. Things were coming to a head with their career. And now things were also coming to a head with their relationship. Now what? "Now meditation," was my response. Meditation can make all the difference in what kind of head life-altering situations come to, how well you handle them,  and how they play out from there.

Keeping Your Meditative Head Start
Many people like to meditate in the morning.  "It helps  me to start my day right," one computer consultant told me. "I feel good when I'm walking out the door, but I still get stressed during the day interacting with my clients," she said with a slightly bewildered look on her face. "I thought meditation would help more with that." The difference between meditation merely setting your day and meditation transforming your life starts with just a small shift in consciousness and perspective. Whether you meditate for a few minutes in the morning or meditate for hours, remember that your meditation practice doesn't end just because you get up and walk out the door. Your meditation practice is a booster shot, but it's not a "vaccine" against your day. To keep the head start meditation gives you and continue to gain on it, keep your meditation going even AFTER you walk out the door. Keep it going while you're commuting, during your interaction with your clients, at lunchtime, etc. Don't just leave it behind as something you did earlier in the day. Bring it with you. And go back to tap into it if you lose sight of it during the day. Otherwise, you may find yourself back at square one each day instead of moving forward in your meditation.
---
Dreams can serve as incredible tools for transformation and a whole lot more. Working with dream energy and dream material means more than just interpreting your dreams or looking up symbols in a book. It means dynamically engaging with your dreams as a living, conscious entity with messages to share. The "weird" nature of dreams, however, can make this a challenging task. One technique to help "unmask" your dreams is to clear your mind and energy field of any negative emotional residue from your day BEFORE you go to bed. Unresolved anger, fear, upset and other negative feelings clutter the dream space, blocking deeper messages and experiences from coming through. So, before going to sleep, quickly review your day in your mind or on paper. Make peace with any negative emotional reactions on your part by re-envisioning a healthier reaction. It can vastly improve the quality and clarity of your dreams. For more techniques on working with dream material,  I recommend reading
Conscious Dreaming by Robert Moss
.
---
Orchestrating Transformation through Tarot
There really isn't anything in the universe that you can't use to access wisdom, tap into knowledge or utilize as a tool for transformation. I spontaneously started reading cards at about age 9 and since then, I've learned a few secrets to giving deeper, more dynamic and meaningful readings. One of the secrets to turning an ordinary tarot reading into a
transformational tarot reading
is to go beyond interpreting what the card symbols are supposed to mean and recognize the movement of energy that the reading illustrates. Whether you give readings or get them, pay attention to both the obvious and subtle changes that take place from one card to the next–they can point to underlying energies and possibilities behind the events and situations that the cards represent. Spotting and understanding how an energy is moving–or has the potential to move–is a key element to successfully orchestrating transformation.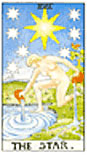 Schedule a Transformational Tarot Reading with Dr. M
The Transformational Tarot Reading is not your average tarot reading. This very special reading is designed to help you get past your stumbling blocks. Whether you want to improve your finances, health, living situation, relationship, success, spiritual focus, or anything else, this reading will help you to map your use or misuse of energy and help you to properly redirect it to create the change or growth that you want. [
Learn more
]
The following two tabs change content below.
Latest posts by Dr. Antonia M (see all)