After a Thanksgiving Dinner game of Healing Man Healing, cousins Terry and Tracey connect.
"What I like about the game," says Tracey,  "it's a door opener. A conversation piece. I think it would be a good door opener for me and my oldest daughter. This [game] can make a stronger bond between couples, between parents, between children, between friends. I enjoy it."
Cousin Terry adds, "You can't play this game and not be about progress. It pushes you to really make action."
"But you gotta be truthful," says Tracey.
"If you're not honest with yourself, you're cheating yourself," Terry remarks. "If you're really trying to move ahead and have real progress and real relationships…this is the game to do it."
"Be your True Self at all times. Have unwavering faith this is all you ever need to be."
~ Inner Power Workbook

Something really exciting is happening! I hope some of you will be a part of it. It's a new show focused on transformation, shift the inner flow of power, and blazing a new trail in your life. Casting call notices just went up today. So keep reading to learn more about the show and how to audition online.
 Inside this Issue: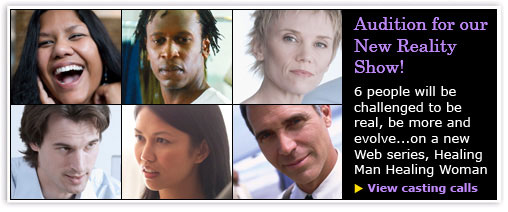 Be part of a unique and provocative new reality Web series, Healing Man Healing Woman, that challenges people to take a deep journey of transformation.  We're looking for all types of people willing to go wherever the truth leads them. Take a look at the casting calls and audition for the show online.
---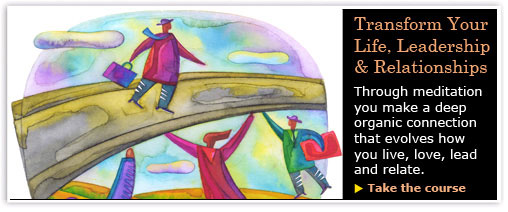 This week is your last chance to register for "Transforming Life, Leadership, and Relationships through Meditation" a the City College of New York.  This practical, 10-week meditation course  teaches you the organic meditation process that is essential for personal growth and evolution. You will learn indispensable meditation techniques and personalized meditation strategies to cultivate self-mastery, integrate meditation into a busy schedule, consciously access the power of mind-body-spirit, and holistically address the challenges and stresses of your everyday life and relationships…with calm, inner peace and wisdom. With personal attention from your instructor, Dr. M, you will learn to adjust and apply meditation principles and practices to your specific circumstances and transform your life, leadership, and relationships one week at a time.


CALL TO REGISTER TODAY!
(212) 650-7312Class

Dates: May 17 – July 19 (10 Thursdays)
6:30pm – 8:30pm
Tuition: $150
---
Eat to Nourish, Not to Feed
Dr. Antonia M, "The Inner Power Doctor" shares some essential wisdom to help you stop struggling, start flowing, and make a positive radical change in your life.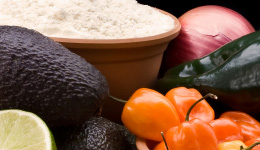 Enlightened Masters have a way of speaking on many levels at once. There's the message you hear with your ears at the moment, and then there's the deeper wisdom that unfolds later when your awareness has evolved and you're ready to understand what else the message was about. Some time ago in enlightenment school (mystery school or wisdom school if you prefer), our Teacher gave us what I thought was a simple yet radical lesson in bringing true health consciousness to our eating habits and to the dinner table. But just the other day, I'm at the computer, and all of a sudden I became aware that there was a hidden teaching in there about tending to deeper needs of the soul. [Read more]
---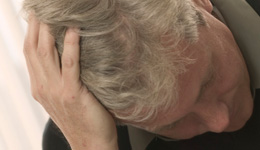 A Little Wisdom for Those with Hectic Schedules 
"I have a really hectic schedule today." The phrase rolls off the lips of many a professional, entrepreneur or even a busy stay-at-home mom or dad. If you find yourself saying that on a regular basis, I have some important wisdom for you.